Welcome to Amplify IV! An online tournament for Mario Kart 8 Deluxe, Amplify brings together teams and players from across the globe in an intense battle to be the victor! Amplify IV is has concluded, with High Definition taking the title and World Friend Moon winning the Amateur prize.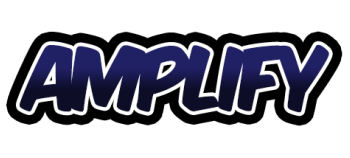 Amplify IV is an online tournament for Mario Kart 8 Deluxe. Consisting of a series of 12-race matches, teams and players from all around the globe match up and compete to win. Amplify IV is the fourth event, which started on March 2, 2019 and lasted for a total of eight weeks.
This edition of Amplify continues on the success of previous Amplify tournaments, exciting events with many teams and hundreds of players. With Amplify IV, even more new teams and players have joined the fun!
New this year is a dual swiss stage, replacing the group stage from previous Amplify events. Teams are divided into two groups and play four matches in swiss format against other teams in their group.
Following the swiss stage was a dual-bracket elimination stage, where teams were seeded into two brackets based on their performance in the swiss stage.
Interested in following the action? Check out this site and be sure to take a look at Mario Kart Central for even more Mario Kart fun!