Welcome to Amplify III! An online tournament for Mario Kart 8 Deluxe, Amplify brings together teams and players from across the globe in an intense battle to be the victor! Amplify III is now over—congratulations to Team JBZZ for winning the Premier bracket and to Banana Legion for winning the Amateur prize once again!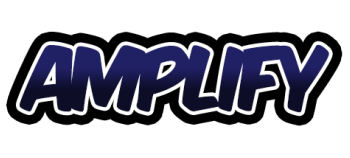 Amplify III is an online tournament for Mario Kart 8 Deluxe. Consisting of a series of 12-race matches, teams and players from all around the globe matched up and competed to win. Amplify III was the third event, running from October 6 to December 1, 2018!
This edition of Amplify continued on the success of previous Amplify tournaments, exciting events with many teams and hundreds of players. With Amplify III, even more new teams and players joined the fun! Amplify was an exciting competition, with plenty of karting action!
The tournament began with a classic group stage, where all teams participated in a round-robin competition and aim to be the top in their group. Next, a double-elimination bracket stage was held, with teams being eliminated after losing two matches.
Amplify followed a multi-bracket format, where teams were seeded into different brackets based on their performance in the group stage. With Amplify III, we collaborated with Mario Kart Central, which served as the spot to sign up yourself and your team for Amplify.